Join the Tidewater Guitar Orchestra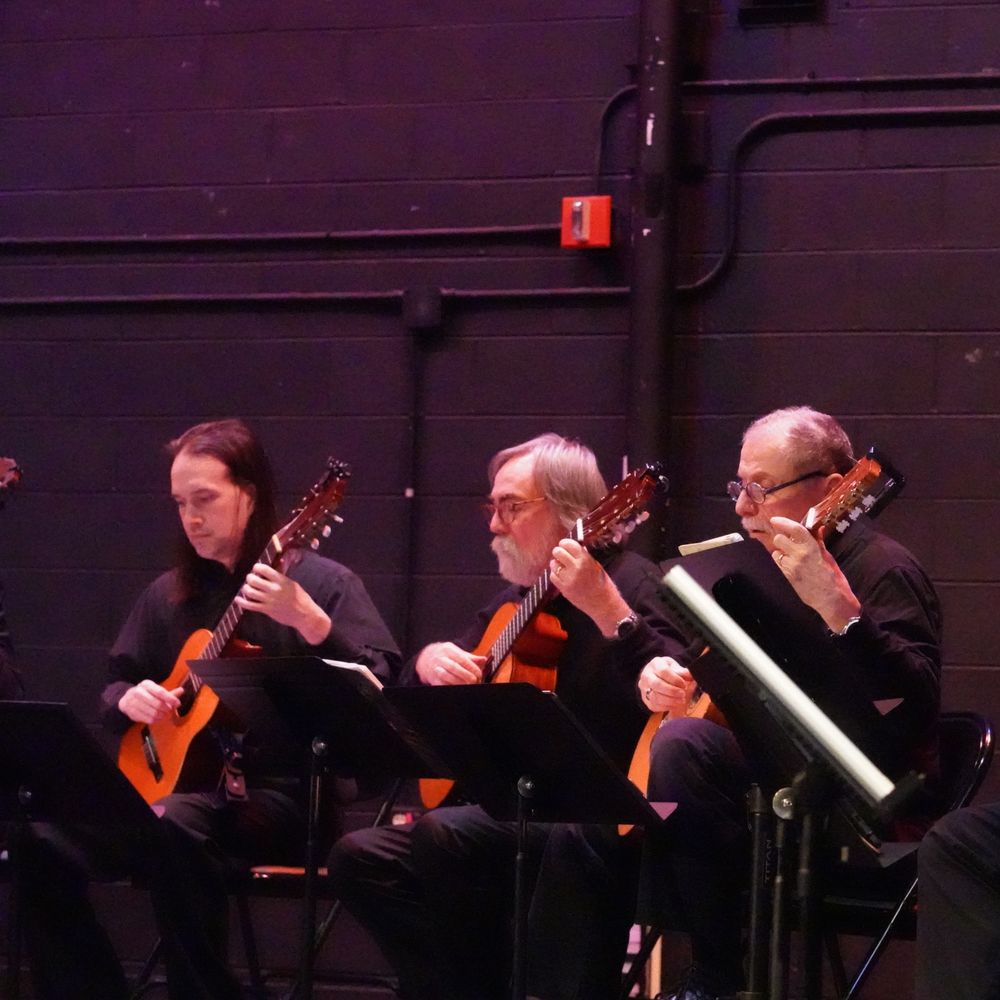 Interested in Joining the Tidewater Guitar Orchestra?
Would you like to become a member of Tidewater Guitar Orchestra? How many years have you played guitar? Can you read tab or notation (which one)?
Are you available on Tuesday nights for rehearsal during concert season (August-May)? Can you commit to a 7-9 pm rehearsal schedule? Are you willing to commit time between rehearsal to study assigned repertoire?
If your answers to the above questions are yes, then we would love to have you join us! Click on the button below to email us for more information.